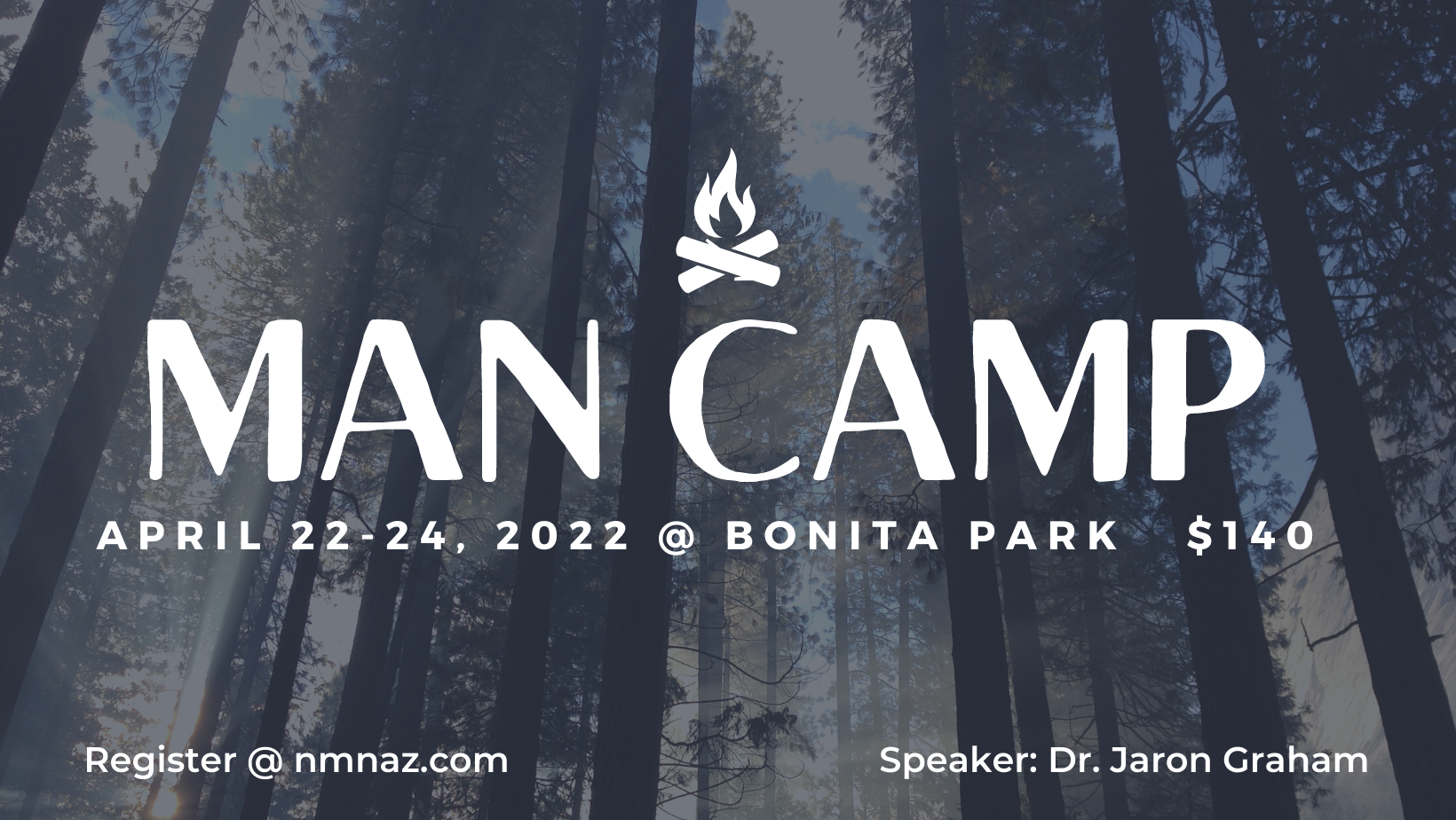 Calling all men! You deserve some rest, relaxation, and retreat. Good news, Man Camp is on its way at Bonita Park, April 22-24, 2022. The cost is $140. Please talk to your men's group, friends, and grab your sons and grandsons. As well as all those who might be interested and make plans to attend this year's Man Camp. Then be on the lookout for registration information in the coming weeks.
Our speaker this year, Dr. Jaron Graham, is a home-grown New Mexico boy, who grew up on our district and has served in a variety of ways. Most recently he was a pastor and District Superintendent in New Zealand.
If you have any furthering questions, please email me at wade.elftman@yahoo.com or call 575-522-7120. We are interested in creating some excursions, for those interested, so if you would be interested in heading up golfing, hiking, frisbee golf, or a motorcycle ride please let me know ASAP.